I deeply care about politics. Not only because working in politics is a lot of fun, but also because it is very necessary. I strongly believe in social change that comes from below and is carried by powerful social movements. I am fighting for a world that is more democratic, more ecological and more equitable. Because at the moment we live in societies that are characterized by competition, profit and injustices. We are living at the expense of others. I am convinced that there is enough wealth for everybody but that it is very unequally distributed. I am convinced that economy should serve the people and be managed cautiously within the planetary boundaries, not the other way around. I am convinced that people can join forces and empower themselves against injustices. Since I am priviled in so many ways, I consider it as my obligation to make an effort for others. But politics is not done by individuals. I am grateful to all my companions, accomplices and friends for their constant struggle and for learning from them.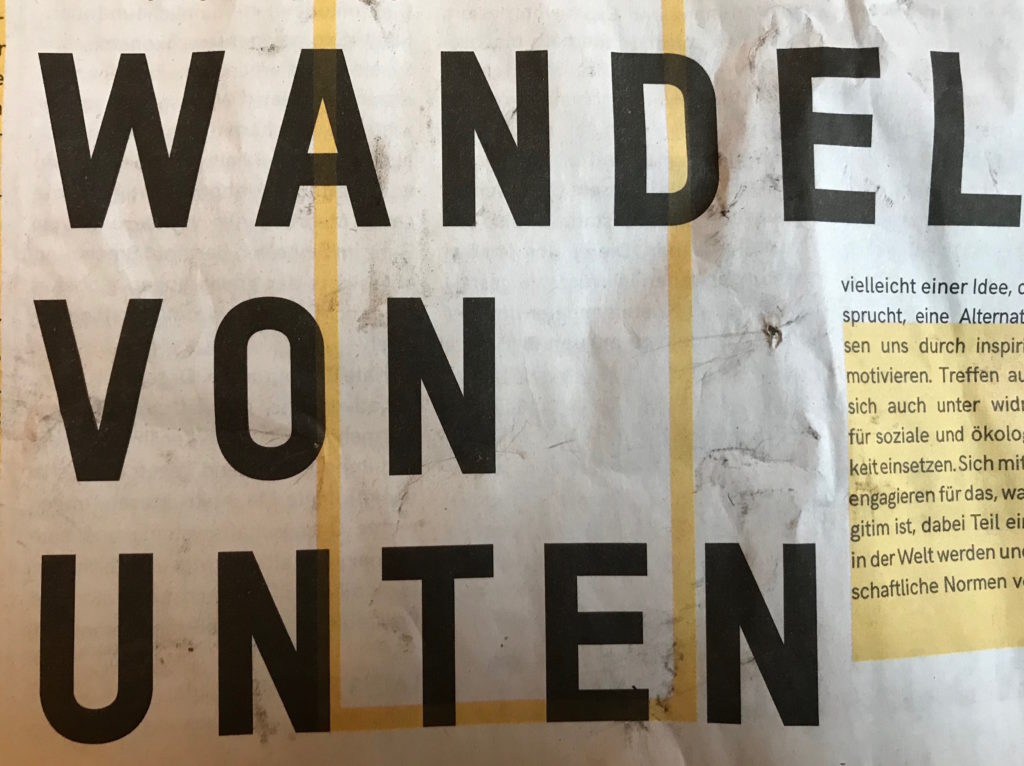 I grew up in a political family and so it was normal for me to discuss current political issues at the dinner table. I was raised with a critical view on ruling conditions and with a strong sense for political (in)justice. After my highschool graduation and a longer trip to Latin America I studied Political Science, Spanish Philology and Latin America Studies as well as Educational Science in Berlin. I finished my studies with a Master's Degree in Political Science with emphasis on International Relations, Peace and Conflict Studies and  Environmental Policy. Furthermore, I was interested in Critical Theory, Feminism and Postcolonial Studies.
Shortly after graduation from university I startet working for an environmental NGO where I learned to take care of campaigns and public relations. In the following project manager positions I was responsible for the issues of degrowth, social and ecological transition, climate and energy as well as for the cooperational work with trade unions. Furthermore, I co-organized the 4th Internationl Conference on Degrowth, taking place in Leipzig in 2014. I also represented my organization at several network meetings and participated in an advanced training to become a Smart CSO Change Agent. In May 2018 I started working for the Rosa-Luxemburg-Stiftung in Brussels on the socio-ecological transformation of the European car industry and a traffic & transport change.
It was always important for me to engage in grass roots groups. Lastly, I initiated the campaign "Sand im Getriebe" against the international auto show IAA and was their press spokesperson "Tina Velo". Before that, I was active in the campaign of  "Ende Gelände" fighting for a coal phase-out in Germany. I co-organized the press work and was one of the press spokepersons of the campaign in 2017.
When we speak, we are afraid our words will not be heard or welcomed. But when we are silent, we are still afraid. So it is better to speak. 

Audre Lorde