Yoga Classes @ My Mat & Me
In cooperation with My Mat & Me there are several online yoga classes with me which are all free of charge. All classes focus on different themes and you can choose the length of your practice. Unfortunately, the videos are only available in German so far…But we might produce more soon!
I am thanking amazing Michaela Rose and her partner André for producing these beautiful videos and to encourage me to step in front of the camera.
Fuck Lucky Go Happy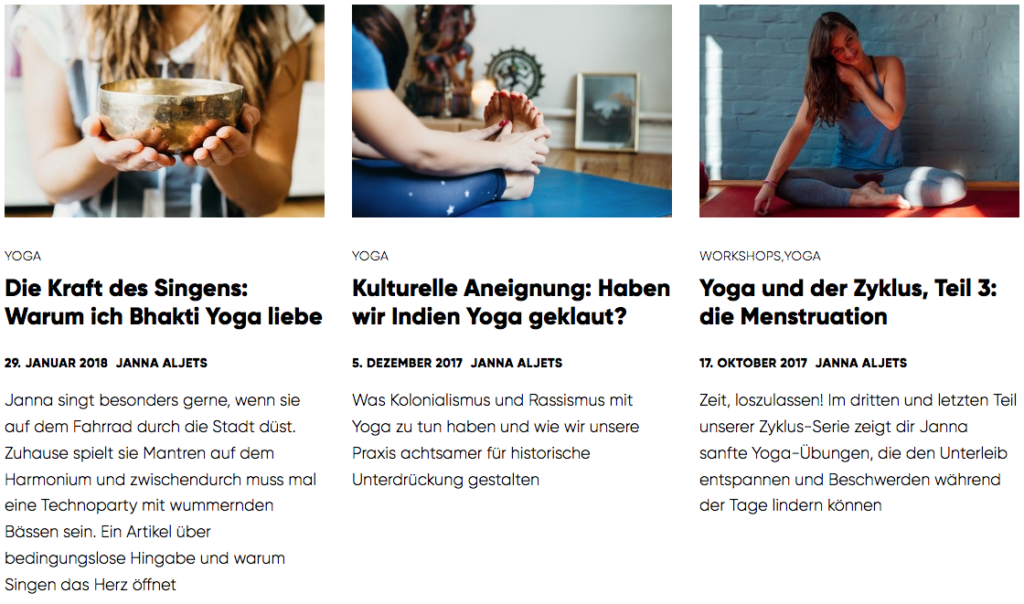 Fuck Lucky Go Happy is the most read yoga blog in German language and is wonderfully made by my good friend Rebecca Randak. I have written articles for several years for this blog. Usually I write about yoga, activism, philosophy and all the things the move me on and off the mat. Here is a small selection of some of the articles in German language: